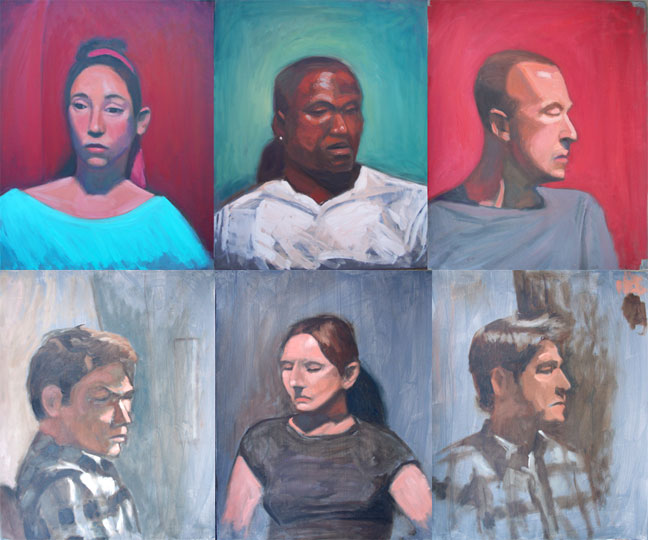 This past week was probably the most intensive week of painting in my life... I spent the days at a portrait painting workshop with artist Kerry Dunn at the reputable studio Incamminati in Philadelphia. I was truly inspired by their high standard of excellence in technique, combined with a deeply soulful philosophy on art and life. Not only are you painting a person but also their timeless spirit. It was a synergistic experience to paint next to so many talented artists from around the world.
Each night I attended other classes. I learned so much and feel really fired up to create prolifically with a high focus on quality. Beyond technical skill, I really feel like this week strengthened my vision of the spirit of art and being an artist.
Each study here is 16" x 20" oil on canvas. If you are interested in having a portrait painted, please contact me for more info.